MidEastMed - A regional history of medicine in the Middle East is a research project funded by the European Research Council and headed by Prof. Liat Kozma, at the Hebrew University of Jerusalem. The purpose of the project is to write a long-term history of medicine in the Middle East and North Africa from a transnational and multi-layered perspective. A regional approach enables tracing global influences and transnational flows alongside local specificities. A long-term perspective (1830-1960) allows the tracing of continuity and change from the late Ottoman Middle East through the colonial to the decolonization and post-colonial periods. Combining archival and published sources in Arabic, French, Hebrew, English, German and Ottoman Turkish, the project's purpose is to offer a unique perspective on the formation of the modern Middle East and North Africa, which integrates people and germs, colonial domination and national revival. It will thus explore long-term changes in disease transmission; health and hygiene infrastructure designed to curb the spread of disease; and the formation of the medical profession in the region. Its purpose is to observe how the mobility of people, germs, knowledge and capital affected public health and public health policies in the region.
Research for this project revolves around five main cores: First, the global context: global vectors of disease transmission, alongside the transmission of medical knowledge and expertise. Second, the international aspect: how international conventions and international bodies affected the region and were affected by it. Third, the regional flow of both health challenges and proposed solutions, the regional spread of epidemics and the formation of regional epistemic communities. Fourth, the colonial aspect, noting both inter- and intra-colonial influences, and the encounter between colonial bodies of knowledge and locally produced ones. Fifth, the role played by doctors in various national projects: the nahda, namely the Arabic literary revival from the mid-nineteenth century onwards; the Zionist project; Egyptian and Syrian interwar nationalism and, later, Arab nationalism.
The project database was designed to serve this research scheme, as it enables historians of medicine in the Middle East to trace networks and interconnections between people, institutions, organizations and written texts in the region. The database is based on multiple archival and published sources, and is designed to cover thousands of medical professionals, medical and educational institution, hundreds of villages, towns and cities and more. Its production was funded by the Israel Science Foundation, Grant no. 440/15. Its maintenance and design are funded by the ERC, grant ERC-2016-CoG - 723718_Mideast Med.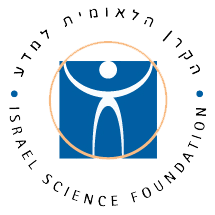 TECHNICAL NOTES
We use a modified form of the IJMES transliteration system, preserving ʿayn and hamza (apart from initial hamza), but not diacritics (underdot and macron).